Friar Nite Shuttle
A PC ID will be required to enter the shuttle. Click here to track the shuttle in real time during service hours
Upcoming Schedule
SHUTTLE SERVICE RESUMES FOR THE FALL SEMESTER THIS WEEK
Thursday, Sept. 29, from 7 p.m. – 3 a.m.
Friday, Sept. 30, from 7 p.m. – 3 a.m.
Saturday, Oct. 1, from 7 p.m. – 3 a.m.
The shuttle is white, distinguishable by a Valet Park of America logo.
Route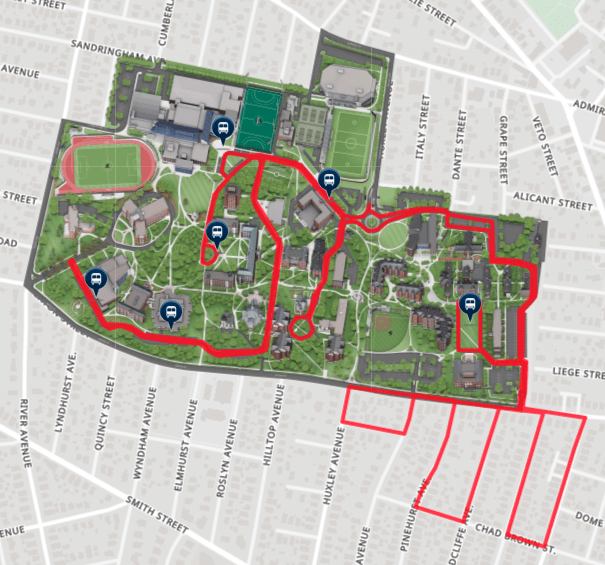 view map
The Friar Nite Shuttles will make continuous loops throughout Providence College campus and through some streets in the area near the Eaton Street gate, including Oakland Ave., Chad Brown St., Pembroke Ave., Radcliffe Ave., Pinehurst Ave., Tyndall Ave., Pasteur St., and Huxley Ave.
Stops include:
Behind Phillips Memorial Library